If you're looking to expand your branding strategy and boost your revenue without committing to the capital costs it may incur, franchising is an enticing option. When you franchise your business, you create a repeatable framework of business operations, one that can be taught to fledgling entrepreneurs who will own and operate a version of your business idea. While it does involve a great deal of paperwork and up-front costs, the growth potential is immense. With a sound plan and sufficient capital to kick things off, your concept can grow on the shoulders of other entrepreneurs, letting you expand your horizons.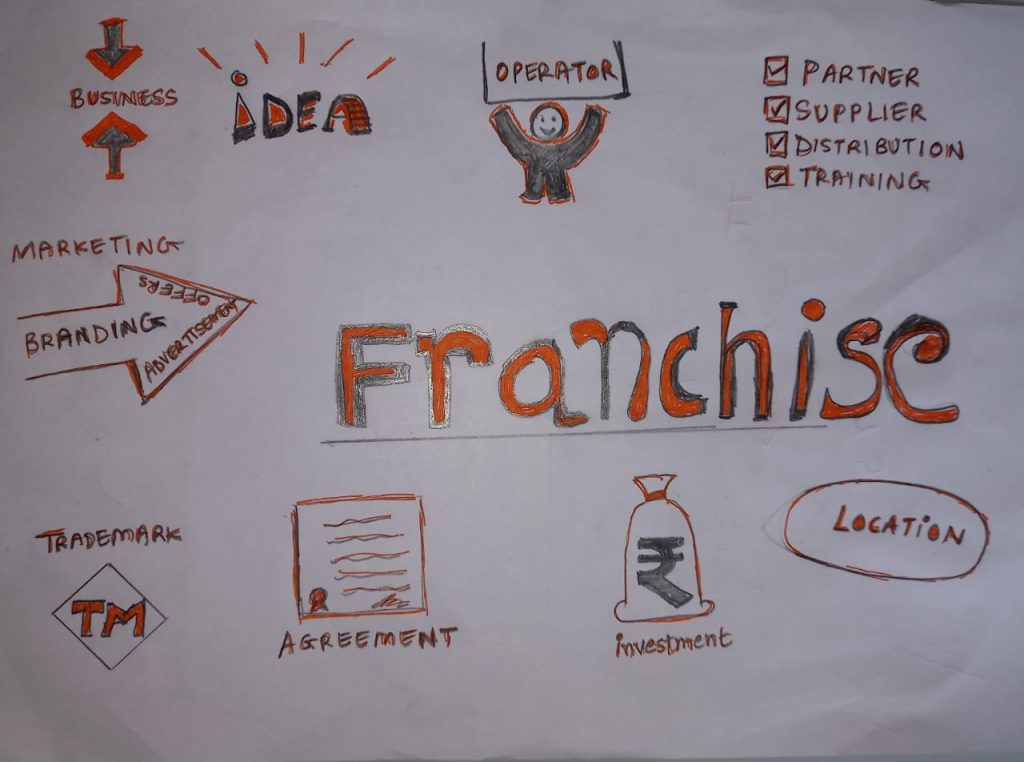 How franchising could boost your business?
Franchising would enable you to take your business to places without having undertaken the burden of experimenting with strategies. Firstly here are some key aspects to consider:
1. Impressive Growth
After your company has certified franchise rights, you are sure to witness impressive growth in your business. It will enable you to broaden your workforce and enable you to capitalize on other entrepreneurs, who will use their influence to expand clientele in specific locations.
2. Massive Profits
A Franchise will turn to multiply your profits, which could not be the case otherwise. More partakers would mean more human hours, which will manifest into huge returns for the company.
3. Boosted Valuation
Once you crack the right deal, it will boost the valuation of your company by generating a clientele, which would prefer your company for products or services, thereby enhancing the market value of your company.
4. Reach New Markets
The more solid is your franchise plan, the better will be your reach. And once your plan yields results, your company will conquer markets and ensure new heights of success.
5. The Franchisor Ensures Quality
It will definitely speak about the quality and worth of your company. Collaborating with the correct people in the sector would mean enhanced integrity for your undertakings.
Who should you consider it with?
If you're looking for the right franchise, remember to tally the following points before moving ahead:
1. A Successful Business Model
You should always look for a successful business model to collaborate with. Secondly more than looking at the present returns, you should scrutinise the core model of a business and understand its sustainability.
2. A Firm With Aligned Philosophies
The best partner for your company would be someone who empathizes with your philosophy of business. If the minds come together on the same tangent, then nothing can stop you from achieving the best for your enterprise.
3. Implement An Idea That Is Scalable
As they say, ideas transform the world. If you have discovered an idea that promises expansion and scale, go for it with the right spirit, and the world shall be yours!
4. Common Vision
A shared vision talks a great deal about impeccable minds. If you have come across someone who shares a similar vision with you, the collaboration is sure to garner splendid results.
5. Suitable Budget Bracket
Capital drives business ahead or out of the league. However, when you seek franchise, freeze a suitable budget bracket and keep that as a requirement on a priority basis.
How to go about it?
You must have a plan that works for your company and one that assures sustained prosperity. Consider the following factors while doing so:
1. Assess Your Business
Assess your business as a critic from the outside. Weigh the pros and cons of a prospective partaker and carefully design your plan of action.
2. Research The Legal Requirements
The law binds us all in the same spectrum. Any business that has the rule book as a guiding force is sure to succeed. Make sure you do not miss out on any vital legal paperwork for your undertaking.
3. Do The Paperwork
The paperwork needs to be done before the deadline. Make sure you thoroughly analyze the contracts and clauses and keep the documentation handy for any follow-up.
4. Forge Powerful Partnerships.
Use your network to mark out prospective partners and be thoughtful in approaching them. Keep the guidelines crystal clear and deliver what you promise to seal the deal.
5. Hire the Right People
The success of a company is always directly proportional to its human capital. If you hire the right people for your initiatives and thus form a team with the dynamic human capital, you are sure to take the sector by a storm.
FAQ
1. What is a franchise?
A franchise is a way of doing business of distributing products or provision of services involving a franchisor, who is the owner of the brand's trademark or and the business system. The one who buys the franchise is termed as a franchisee, who pays a royalty and other charges to acquire the right to do business under the franchisor's brand name and business system.
2. How can I tell if a business is a franchise?
It is common practice for franchise owners to post signs in their stores indicating the franchise and notes on all their marketing materials to indicate that they are independently owned and operated.
3. Is a franchise a good way to start your own business?
There are different ways of starting a business and franchise is one of them. All the modes have their own pros and cons. In a franchise, the costs are generally higher and there is a lack of operational independence. In short, it depends on the type of business you own and the way you would like to operate it.
4. Should I go for an existing franchise or a new one?
Both have their pros and cons, which are listed as under:
Advantages
Less risk of business failure
Already proven and established products and services
Start-up assistance, training and support
Synergies with other franchisees
Easy to obtain financing
Disadvantages
Higher costs
Smaller profit margins
Lack of independence
Franchisor problems are your problems
Advantages
No effort needed to set up and run the business
Risk and uncertainty are reduced
Existing basic infrastructure and resources
Existing customers and reputation
Disadvantages
No scope to work on existing problems or inadequate procedures
Lease problems might occur
Potentially higher costs to buy
Legal liability in inheriting lawsuits
---
Final Thought
Write an email to [email protected] if you want to get a professional consultation on growth opportunity for your business via investments, franchising, acquisition, partnerships and more.