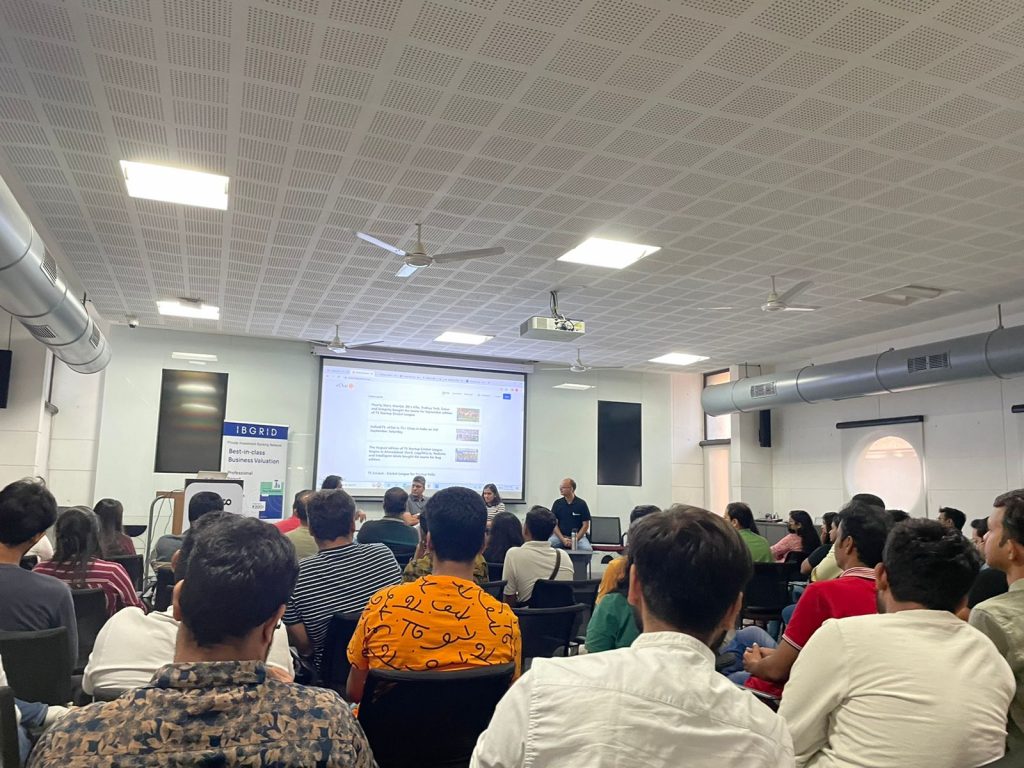 Our 3rd event of the series on "The Art of Business Valuation for SMEs & Startups During Fundraising and M&A in Ahmedabad at Sunil Mehta Hall, CIIE, IIM Ahmedabad on 17th September 2022 was very well received. Similar to the first two events, this was organized in collaboration by eChai (startup community network) and IBGrid (Valuation expert for M&A and fund-raising).
With experienced high-profile speakers,
Mr. Mayank Patel (CFA, Valuation Lead IBGrid)
Ms. Khyati Jha (Founder, Spectrum Partner)
Sumit Karranji (Founder of Curlin)
Niraj Harlalka (Co-Founder Edurberance)
and with a receptive audience, it was a highly interactive and insightful event.

In the event,
Mr. Mayank Patel shared, Why is story so important for raising funds with transactional data? Why do investors not invest in partnership firms? How can you raise money for your startup?
Mr. Sumit Karranji discussed his startup's fundraising journey and how you can pitch investors for funding. He also discussed the importance of providing strong proof of all transaction data.
Ms. Khyati Jha explains why every startup founder should track their business numbers (like expenses, what holds value, etc) when seeking investment and how it can help them in business negotiations.
Mr. Niraj Harlalka shared how to pitch investors for your investment needs and why expert consultation is important before planning for fundraising or M&A.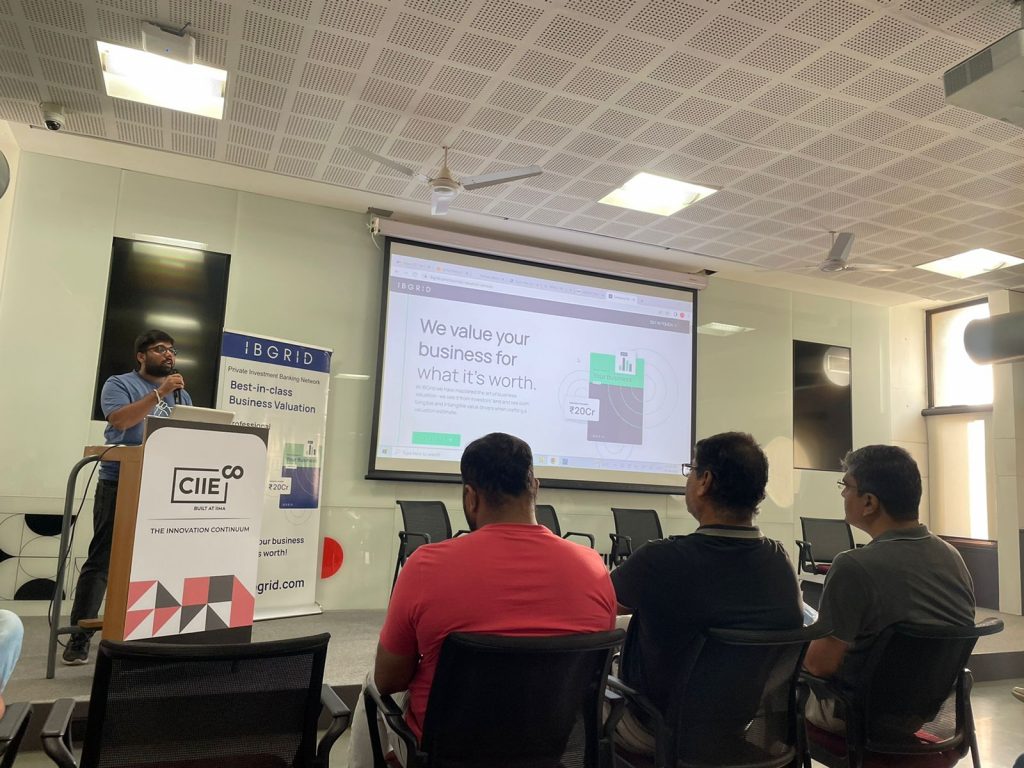 Below are the key Q&A you need to know before going for fundraising:
What are the 10 key points to consider when going for business valuation for fundraising or even M&A for your startup?
A well-thought forward-looking business plan is essential. This should include the quantum of funds required, usage of the funding and what impact it would generate in the business in a stipulated time frame.
Overall investors buy-in to the story – so focus on it, visualize it- practice it- ooze confidence when delivering the story.
The Business Valuation is not art or science but it depends on quantitative as well as qualitative data.
Professionally designed past records and documentation builds good confidence in investors' minds.
Along With your products/services the rest of your team is also vital for any funding or even M&A transactions. Include it while building your deck or information memorandum.
Get references from other founders, letters of intent from your potential clients, and testimonials from existing clients/users.
Track/Record all key unit economics suitable for your business.
Keep your personal expenses separate from the business expenses
Be really aware about what you are asking and why you need it (Know your Fundraising Plan)
Get a professional advice before you go to investors so not to miss out right investors' interest due to unreal valuation
What are the 3 key points least understood by Startups?
Liquidation preferences- read more about here
Drag along, tag along, and similar clauses
Earn out – milestone based and its impact in overall valuation as well as payout in M&A transactions.
There are many such clauses and terms which require professional inputs, however routinely startup founders avoid getting expert advice and agree on some terms which become not so good terms in a longer run. The importance or role of experts in deal-making is generally understood only when things do not go well in the future but by then it is too late for most founders. Keep a good % of your budget for professional advice especially if you are doing the transaction for the first time.
Wrapping Up
The event provided entrepreneurs and business professionals with information about business valuation and its process. The crux remains the same, it is essential for every entrepreneur who is planning to either raise funds or exit their business should carry out a valuation of their business.

If you are planning to value your business, you can connect with our expert for consultation as well as a business valuation service at IBGrid.com.