Hello Professionals,
Welcome to IndiaBizForSale's exclusive October recap of the latest business investment opportunities across India. As the leaves change and the business landscape evolves, our platform has continued to be a hub for exciting business proposals that cover a diverse range of industries and investment preferences. Whether you're an investor on the hunt for your next big venture or a business owner seeking the perfect partner, this recap offers a glimpse of the opportunities that emerged in October, catering to everyone's needs and interests.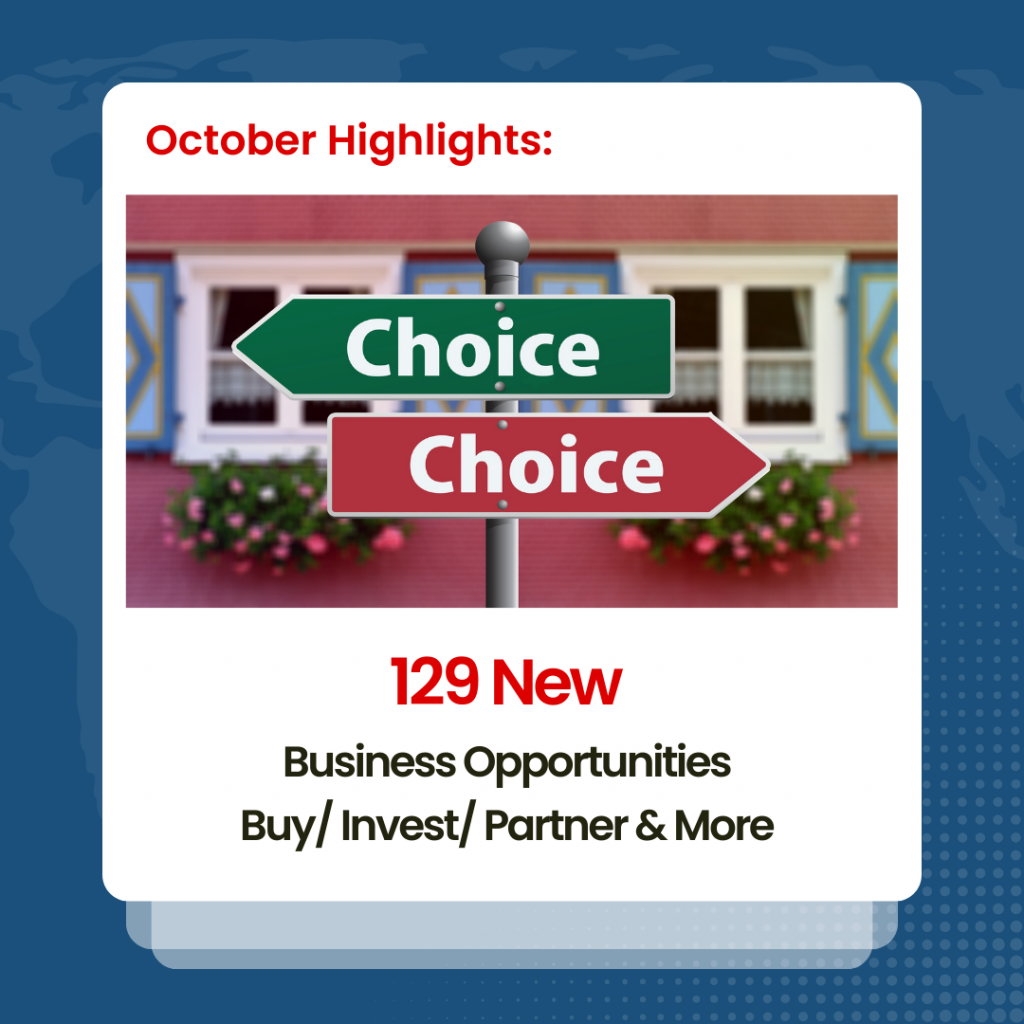 October Flashback: 129 New Business Opportunities to Buy or Invest in India
In the month of October, IndiaBizForSale welcomed a total of 129 new business opportunities to our platform. These opportunities are actively seeking potential business buyers, investors, or partners to join them on their entrepreneurial journey. Take a moment to explore the exciting prospects listed below and embark on your path to business growth.
… And the opportunities continue! From healthcare and manufacturing to food and technology, IndiaBizForSale's October list presents a diverse array of investment prospects. Click on any of those links to explore these opportunities further, seize the chance to influence the future of businesses in India, and keep an eye out for more thrilling listings in the months ahead. Your next investment opportunity is just around the corner!
For those who are in search of investors or buyers for their business, can check 479 new business investors joined last month of October on IndiaBizForSale
Those in need of investors or buyers for their businesses should know that 479 new business investors have joined IndiaBizForSale in October. This presents a valuable opportunity to find the right match for your business.