Back with a Bang – Indiabiz brings Business Buyers Club
to Bangalore
Preparations had started as early as eight weeks before the set event date, 14th March 2020. Business Buyers Club event was to be hosted in Bangalore for its first time.
Business Buyers' Club is an exclusive series of events hosted on the novel concept on showcasing credible, attractive businesses from different cities in India to business buyers and investors. Business Buyers Club events are open to Indiabiz (aka Indiabizforsale.com) premium members.
With our continuous endeavour on quick deal sourcing, efficient matchmaking and end-to-end deal management, we have experienced that these events (hosted six events so far) are proving to deliver an edge in advancing the transaction and boosting the platform success in the market.
Getting Ready
From the vast number of business registrations and interest received, only 12 businesses were shortlisted after rigorous research, verification and review by our analyst team, followed by the field visits and strategic discussions with the business owners. The businesses were shortlisted based on the information made available, genuineness of the promoters, value proposition of the business opportunity, attractiveness of products and services, growth potential and overall health of the business.
These 12 businesses from varied domains, namely Food & Beverages, IT Consulting, Education, FMCG, Manufacturing, Healthcare and were predominantly based in Bangalore. The average transaction value of these opportunities was around INR 2 Cr. The proposition was to showcase businesses suitable to buyers and investors with budget as small as INR 10 Lakhs to upto INR 5 Cr based in Bangalore.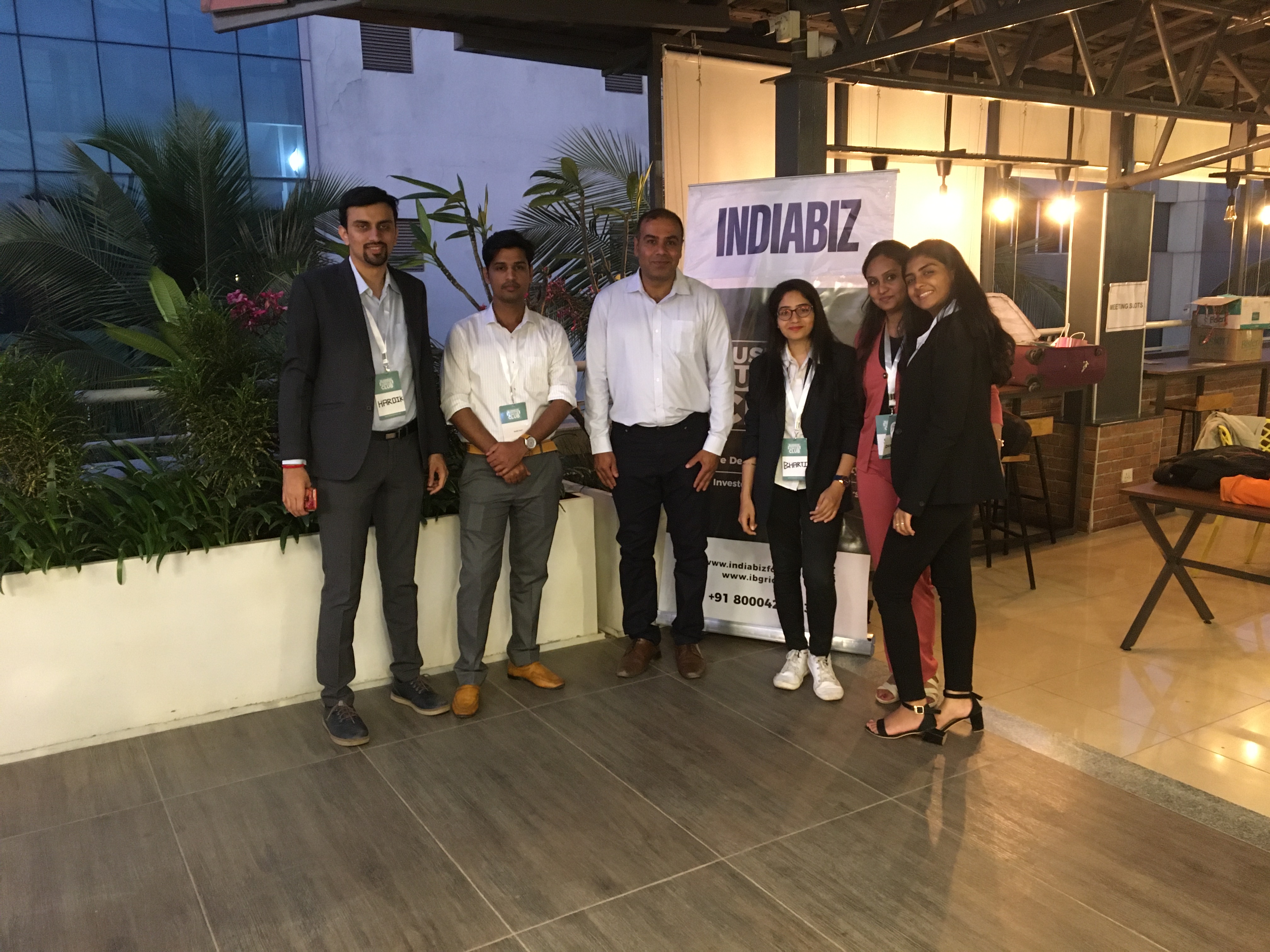 D-Day
The agenda started off about the journey of IndiaBiz so far – with 50,000 member network growing strong and thousands of Buyer/ Investor Introductions made with the business opportunities; Indiabiz is continuing to strive to expand this network by partnering with local advisory firms with solid foothold in the local market to pass on the transactions for completion at ground level.
Thereafter, the event presented a focused conversation between promoters and IndiaBizForSale.com team, alongside a crisp pitch-presentation for the businesses that were shortlisted. The event concluded with the most demanding part – preference-based one-to-one speed dating meetings and networking over high tea that gave the buyers and investors an opportunity to interact with the promoters in person.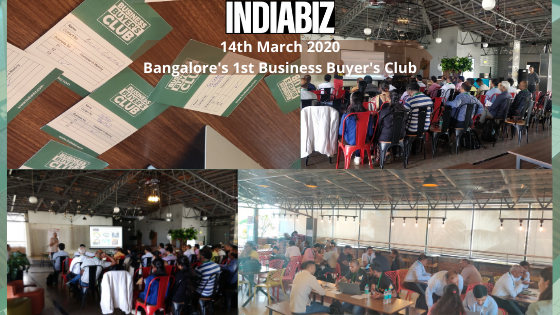 Amidst this positive day, we missed the number of registered buyers/ investors – who could not attend the event due to Coronavirus lockdown (the unknown and unprecedented risk) that had just started to take its toll on our nation then. We maintained as much social distancing as possible and none of the attendees had travelled from abroad or had any symptoms.
At present, at least 3 of these businesses are on an advanced conversation / stage with buyers/ investors who they had met at the business buyer's club even amongst all the hardships of lockdown and overall gloomy economic conditions.
Once again, Indiabiz team is thankful for its association with local partner TiE Bangalore; Venue partner Indiqube and Outreach partner eChai for this event.
We would have liked to bring you follow on events very shortly but in current times we shall wait and watch for everyone's safety and surely look forward bring the next business buyer's club closer to you.